Web exclusive! The elegant simplicity of pure white china is complemented by a shimmering band of platinum. All pieces in this dinnerware collection are sold separately.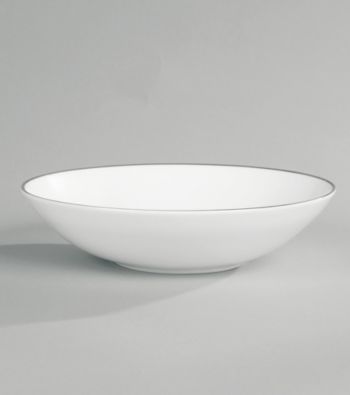 It's easy to create a glamorous look with this dinnerware. The platinum band is a subtle, yet elegant feature of this dinnerware collection. Mix and match platinum rimmed and platinum striped pieces to create drama and a one-of-a-kind look for your table.
Bone china
Dishwasher safe
Imported
Bone china is made from a mixture of porcelain and bone ash. It features durability, a translucent quality and is naturally white in color.
More