Smooth Indulgence Redness Concealer neutralizes red skin imperfections including redness, rosacea, uneven skin tone, blemishes, scars, and port wine stains. 0.3-oz.
Limit 1 order per day.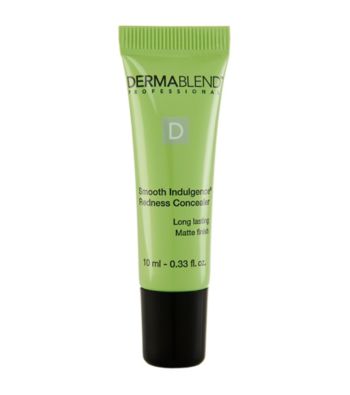 By neutralizing your red skin imperfections first, the redness of your skin flaws will not show through your regular makeup. For complete coverage of red skin imperfections, apply Smooth Indulgence Redness Concealer under Smooth Indulgence Concealer or Smooth Indulgence Foundation. The oil-free, fragrance-free formula provides a natural matte finish and all-day wear.
More