Full-coverage body foundation with a lightweight formula that easily glides on larger skin surfaces. 3.4-oz.
Limit 1 order per day.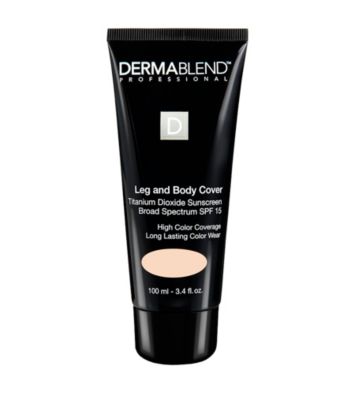 Purchase $35 In Dermablend Products & Receive Your Free Reversible Tote!
Contains high purity pigments to deliver a flawless look and 16 hours of consistent color wear. SPF 30 sun protection. Water-resistant and smudge-resistant when used with Setting Powder.
Application tip: For best results and to ensure 16 hours of transfer resistant, smudge resistant wear, generously apply Setting Powder over dried Leg & Body, let set for 5 minutes then gently brush off excess powder.
For Skin Flaws such as tattoos, stretch marks, varicose veins, spider veins, bruises, scars or burns.
More