Youth is in your genes. Reactivate it.* Discover the skin you were born to have. Limit 1 order per day.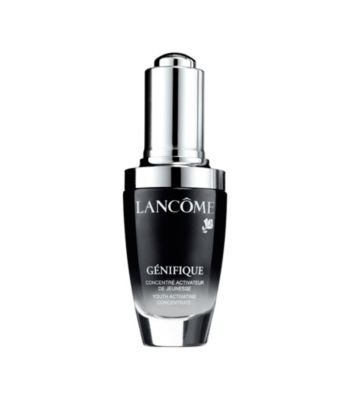 Purchase $65 In Beauty & Fragrance Products & Receive Your Free Spa Robe!
Lancôme invents our first skincare that boosts the activity of genes.²
10 Years of Research – 7 International Patents
At the very origin of your skin's youth: your genes. Genes produce specific proteins that can be found on the skin's surface. These proteins are the skin's signature of youth. With age, their presence diminishes. Introducing Génifique. Now, boost genes' activity² and stimulate the production of youth proteins.³ Drop by drop, skin is infused with life. Vibrant with youth, skin looks as if lit from within – breathtakingly radiant. Its youthful quality returns: cushiony soft and velvety to the touch. See visibly younger skin in just 7 days.
*Activate skin's youthful look.
²In-vitro test on genes.
³Clinical study on skin proteins, associated with young skin - France.
More