BUNN® is the preferred beverage equipment provider for fine restaurants because the equipment consistently produces high quality beverages.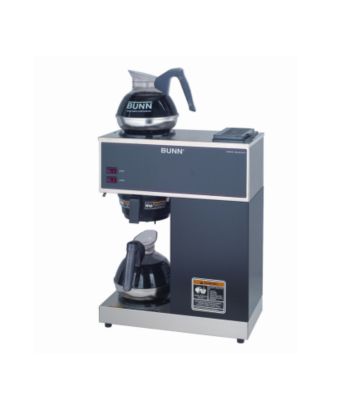 For Sale price, add to bag
The stainless steel construction of BUNN® brewers makes them incredibly durable. This commercially-rated unit brews up to 3.8 gallons (14.4 liters) of perfect coffee per hour. Pourover brewer requires no plumbing – completely portable. All stainless steel construction. Two separately controlled warmers. Brews into 2 BUNN® commercial "regular" or "decaf" decanters (models 6100 or 6101 - not included).
More