Smells like Couture.
Limit 1 order per day.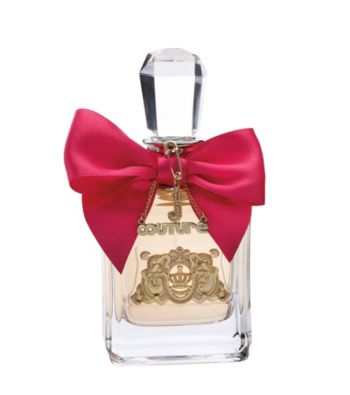 One day in a land called Pacoima two nice girls created a Juicy Eau de Parfum that smells like Couture. Then they said "Wait a minute, we want more! It should be haute. It should be couture. But no matter what, it should be Juicy for sure!" And that's how they created VIVA LA JUICY.
Top notes: wild berries and juicy mandarin
Mid notes: honeysuckle, gardenia and jasmine
Base notes: amber, caramel, vanilla, sandalwood and praline
More