Drench your skin with this luscious, water-rich moisture balm created to give you succulent skin. 8.0-oz. Limit 1 order per day.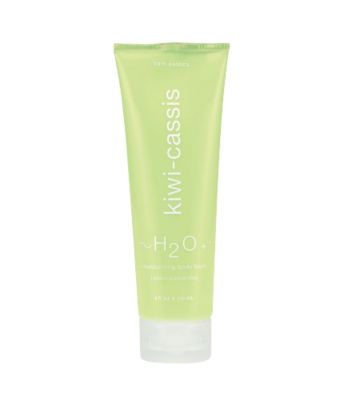 For an all-over healthy radiance, soften and nourish skin with natural fruit extracts combined with emollient shea butter and soothing aloe vera. The fresh, clean scent of tangy kiwi balanced with rich warm cassis is a juicy twist on your standard body lotion.
How to use:
Apply liberally, paying special attention to dry or rough areas.
Ingredients: Kiwi extract, apricot extract, orange peel extracts, lemon peel extract, shea butter, aloe vera gel, Provitamin B, Vitamin E
More