This hard-working soap draws out grime and blockage to leave skin refreshed and clean.
Limit 1 order per day.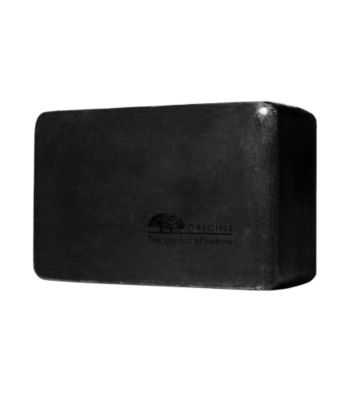 Purchase $45 In Origins Products & CHOOSE Your 3 Free Deluxe Samples In Your Shopping Bag!
Lather up with the new bar soap form and let the active, Bamboo Charcoal go deep to draw out would-be pore-cloggers and remove blockage that breed baddies like bumps, breakouts and acne. Clove and Wintergreen deodorize and dissolve surface impurities. Glycerin prevents moisture loss. Rinses easily to leave body skin looking and feeling healthy and vigorous. And the spirited scent of Spearmint and Rosemary leave you refreshed, recharged and reinvigorated.
More