Delicious Self-tanning Cream with pure Cocoa extracts lets you feel and look your very best in any weather. 4.2-oz. Limit 1 order per day.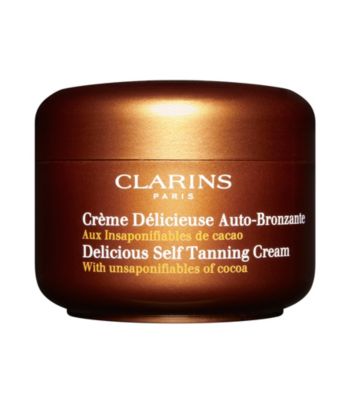 Purchase Beauty & Fragrance Products Then CHOOSE Your Free Samples!
Purchase $75 In Beauty & Fragrance Products, CHOOSE Your 3 Free Deluxe Samples In Your Shopping Bag!
This delicious self tanner smells like Cocoa and has a tinted caramel colour for easy application. Your skin will look and smell beautiful in an instant, with no help from the sun. Enriched with Aloe Vera, the creamy texture glides onto your skin to drape in softness and a natural-looking golden glow that will develop in just a few hours. Cocoa Butter helps prevent premature skin aging and leave skin with a natural radiance and an amazing tan.
More