Does your skin need special handling? An extra measure of rich, gentle care? Is your skin especially dry or delicate? Then discover Re-Nutriv, the science of gentle, effective skincare.
Limit 1 order per day.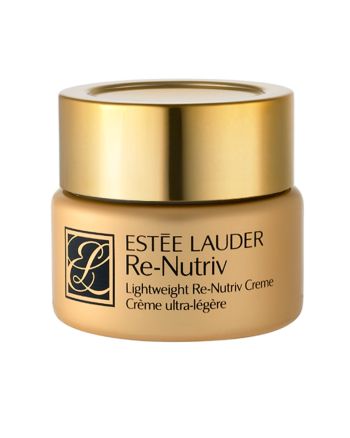 Purchase The Estee lauder Color Edit Gift For $59.50 With Any Estee Lauder Purchase!
Deeply luxurious, unquestionably effective, everything Re-Nutriv pampers skin. Experience the nurturing. And the difference.
Re-Nutriv Lightweight Creme has everything dry skin wants in a moisturizing creme – only lighter. Softens and smooths surface skin under makeup or on its own. Helps reduce the look of fine lines and wrinkles.
How to Use Re-Nutriv Lightweight Creme:
Smooth over face morning and night after cleansing and after applying your anti-aging/repair formula as desired.
The Re-Nutriv Collection
The original luxury skincare created by Mrs. Estée Lauder herself, Re-Nutriv continues to be loved by women around the world. Extraordinarily rich, uniquely firming formulas are so gentle, so indulgent we think of it as dry skin's richest resource. With Re-Nutriv, your skin is treated to a luxurious hydrating environment, completely responsive to the needs of dry skin.
Works well with:
More