This unique toning lotion, flecked with elemental gold, removes surface impurities while it perfects the skin's surface — smoothing, softening and refreshing. 8.4-oz.
Limit 1 order per day.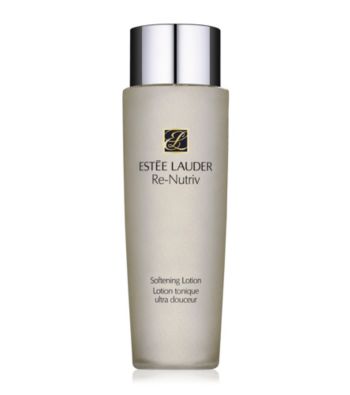 Purchase The Estee lauder Color Edit Gift For $59.50 With Any Estee Lauder Purchase!
Luxuriously silky, it leaves skin with an invisible veil of moisture and helps maintain the optimum oil-moisture balance. Alcohol-free.
Wonderfully pampering, the Intensive Softening Lotion prepares your skin to get the maximum benefit from the rest of your Re-Nutriv Intensive Lifting skincare.
How to Use Intensive Softening Lotion:
After cleansing, sweep over face with saturated cotton ball. Use morning and night. Follow with Intensive Lifting Serum as desired.
The Re-Nutriv Intensive Lifting System Discover the luxury: Leading edge anti-aging technology combined with exquisite indulgence. The system takes recovery and repair to new levels, addressing the visible signs of aging in many different ways. Used together, the formulas reinforce each other, each boosting the efficacy of the others and creating a remarkable synergy. You'll see the difference. We promise.
Works well with:
More