Our ultimate custom concealer, with a creamy, luxurious formula that blends beautifully, covers completely.
Limit 1 order per day.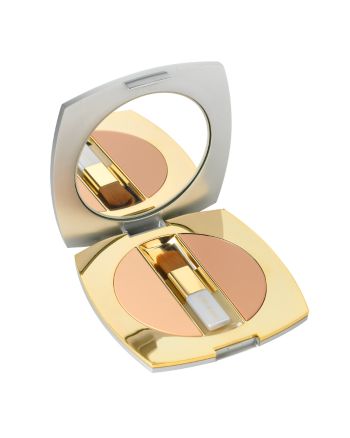 Purchase The Estee lauder Color Edit Gift For $59.50 With Any Estee Lauder Purchase!
Custom Coverage
Each duo includes two shades for custom camouflaging and concealing. Use the lighter shade to camouflage under-eye circles. Use the deeper shade to conceal imperfections, blemishes and lines. Blend both together for perfectly customized color. Professional brush ensures precise application.
Re-Nutriv Luxury: Experience the elegance of the Re-Nutriv Luxury Makeup Collection. Extravagant. Exceptional. Exquisite. Estée Lauder combines leading-edge skincare technology with proven makeup expertise to create an incredibly luxurious makeup that leaves skin looking absolutely flawless. Fragrance free. Dermatologist and Ophthalmologist tested.
Concealer Secrets Revealed:
Your perfect concealer shade matches your foundation or is one shade lighter. For best results, apply concealer after applying your foundation. When applying concealer, don't overlook the inside corner of the eye, next to the nose, to brighten and "perk up" your look. Conversely, avoid applying to near the outer corner of the eye or you may accentuate the look of fine lines there.
Works well with:
More