Creates effortless glide for electric shaver users. 3.4-oz.
Limit 1 order per day.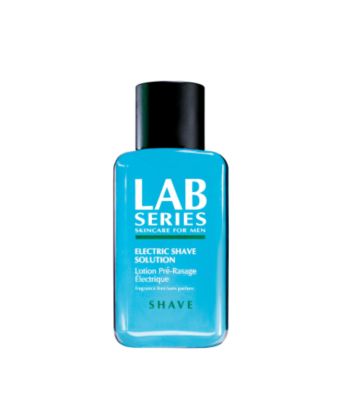 Purchase $65 In Beauty & Fragrance Products & Receive Your Free Spa Robe!
WHO IS IT FOR:
Formulated for electric shaver users, this solution creates the optimum surface for effortless electric shaving.
HOW DOES IT WORK:
Concentrated liquid builds a protective layer on the skin and lifts beards for a smoother electric shave. Vitamin E cools and refreshes the skin.
HOW/WHEN TO USE:
Apply even amount to beard prior to shaving.
More