Web exclusive! Can't get enough of the Ohio State Buckeyes? Then this game is for you!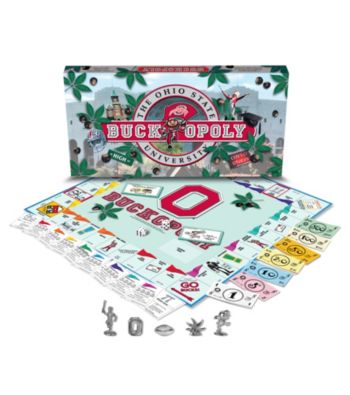 Hail, hail, the gang's all here…so let's play Late For The Sky Ohio State University Buckeyes Buck-opoly.
Did you ever dream of owning Ohio Stadium, or maybe High Street? Here's your chance. Designed for alumni, students and friends of Ohio State, this game is a fun way to celebrate your old alma mater. Who knows? You may soon be hanging out at the Varsity Club…or become the newest member of The Best Damn Band in the Land.
More