Web exclusive! It's baby's first workout mat.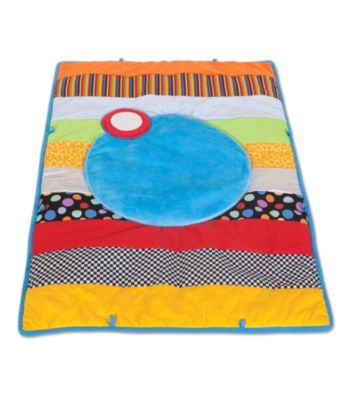 Your little one will enjoy getting a workout on this Edushape® Edu-Training Mat.
Soft, multi-textured with high-contrast colorful graphics and a baby-safe mirror, this cute mat promotes head-lifting, neck and upper body strength while providing a soft, safe place for your baby to lie.
17" x 4.5" x 13"
Baby-safe mirror
Multi-textured
Imported
More