Marc Ecko GREEN is unconventionally sexy, it's deep and rich, long lasting, yet it exudes the freshness of woods and water. 1.7-oz. & 3.4-oz. Eau de Toilette.

Limit 1 order per day.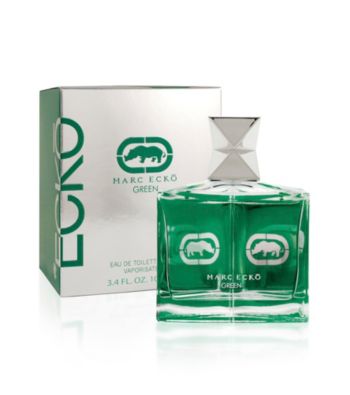 This woody fresh scent is a rare adventure, a sensual invitation to abandon oneself to the most tantalizing elements of nature. Green is reinvented with the zing of Pineapple Leaves and the crisp fruitiness of the Paradise Apple.
More