Precious, limited edition value size. Does your skin need special handling? 16.7-oz.
Limit 1 order per day.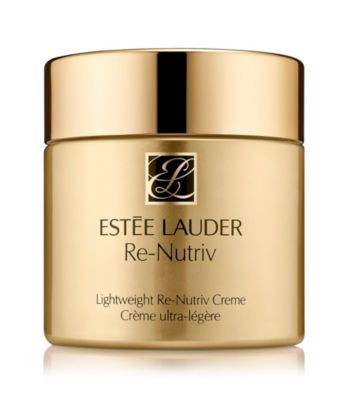 Purchase Beauty & Fragrance Products Then CHOOSE Your Free Samples!
Purchase $75 In Beauty & Fragrance Products, CHOOSE Your 3 Free Deluxe Samples In Your Shopping Bag!
An extra measure of rich, gentle care? Is your skin especially dry or delicate? Then discover Re-Nutriv, the science of gentle, effective skin care. Experience the nurturing and the difference. Lightweight Re-Nutriv creme has everything dry skin wants in a moisturizer. Softens and smooths surface skin under makeup or on its own. Helps reduce the look of fine lines and wrinkles.
More