Make cleaning, baking and cooking more fun in the kitchen with one of these sets of kitchen cloths.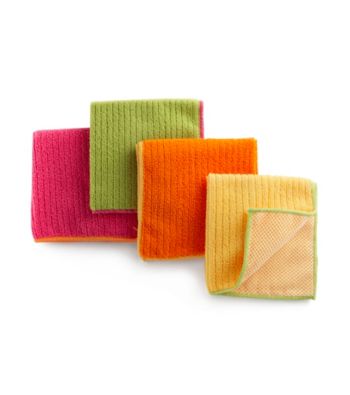 Buy a select table or kitchen linen, get one free!
Get more select table and kitchen linens when you buy one at regular price!
These sets of four microfiber kitchen cloths are sure to brighten up your kitchen. Each washcloth, bathed in a bright hue with a contrasting edge, show true style and function at its best!
Set includes one pink, green, orange and yellow cloth
12" square ea.
Microfiber is ideal to use on items you don't want scratched or on items that have a delicate surface
Multipurpose towels are highly absorbent, streak- and lint-free
Polyester
Machine wash
Imported
More