Pounce on this duo to de-claw paws with precision. Transform untidy, tattered or shabby nails into a perfectly pampered, lovingly trimmed look. Limit 1 order per day.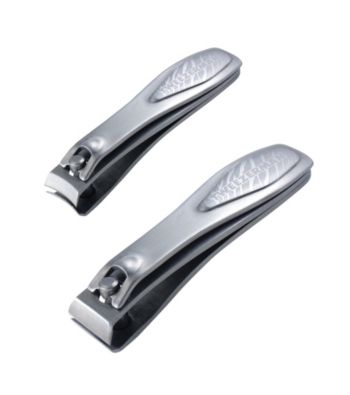 Purchase $50 In Select Beauty Station Products & Receive Your Free Full Size Retexturizing Treatment Scrub!
The first of its kind on the market, the luxe Satin Etched Zebra Collection's sophisticated and elegant design is perfect for home use or for the salon for hygiene purposes, as the pattern is autoclave-friendly and 100% sanitizable. Set comes with Fingernail Clipper and Straight-Edge Toenail Clipper.
More