Serious Age Spots? Bremenn Research Labs Age Spot Eraser not only helps reduce the appearance of serious age spots, but also helps prevent new spots from appearing. 1.0-oz. Limit 1 order per day.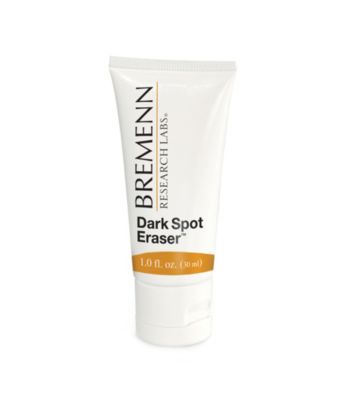 "Bremmen knows that melanin causes dark spots and tyrosinase is the enzyme that ultimately controls melanin production. That's why Bremenn developed it's dual-action Age Spot Eraser-a powerful combination of super-effective skin lighteners and pigmentation compounds that visibly fades dark hyerpigmented problem areas and helps prevent new spots from appearing making it the ultimate solution for serious age spots on your face, hands, decollete and everywhere else."

How to use:
Use twice daily on clean, dry skin.
More