A new generation formula boosted with skin-tightening ingredients and SPF benefits.
Limit 1 order per day.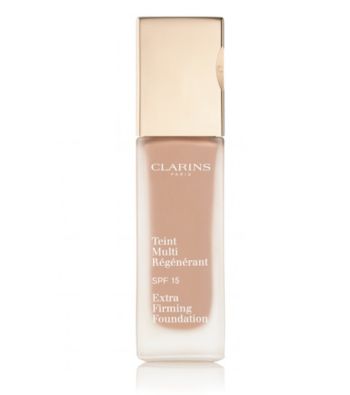 Purchase $50 In Clarins Products & Receive Your Free 5 Piece Gift In Your Shopping Bag!
This rich, comfortable foundation combines two new and powerful plant ingredients with age-control properties. The complexion is smoother, more radiant and appears more even-toned.
Ingredients:
Greater Plantain – offers anti-aging benefits and helps minimize appearance of dark spots
Oat Sugar extract – contains natural skin tightening benefits by forming an invisible and flexible veil on skin
Light Optimizing Complex – offers a powerful illuminating effect on skin through microspheres that reflect light in all directions to optically erase imperfections
Plant-based micro-patch – delivers time-released hydration, sealing in moisture, helping skin look toned and feel more comfortable
More