Web exclusive! The classic crib mattress pad provides assurance that your baby's bed will be clean, fresh and allergen-free for sleeping.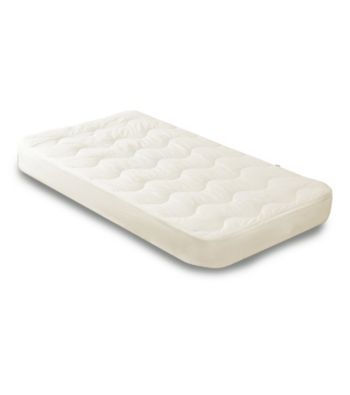 Natura World believes that using natural materials is the best solution for ourselves and our planet. By adopting sustainable, earth-friendly manufacturing practices and materials, Natural World is truly where nature meets nurture. It's not a trend — it's a way of life.
Layered between the crib mattress and sheet, this natural pad barrier helps maintain a fresh, dry sleep environment so your baby settles quicker and stays asleep longer. A cozy helping of Natura Washable Cry Less Wool® fill soothes restlessness and wicks away moisture. Plus, the cottony-soft pad is fully elasticized and is secure against slipping.
More