Web exclusive! The Aloe Dream Mate down-style pillow from Natura World offers supportive comfort, gentle nourishment and soothing luxury for the ultimate beauty sleep.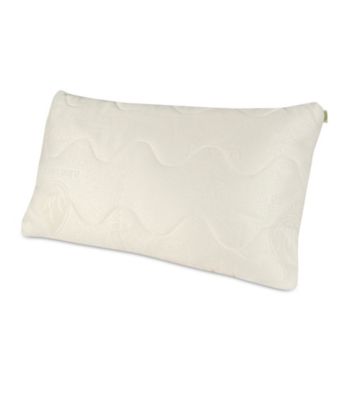 Natura World believes that using natural materials is the best solution for ourselves and our planet. By adopting sustainable, earth-friendly manufacturing practices and materials, Natural World is truly where nature meets nurture. It's not a trend — it's a way of life.
Reclaim your natural glow as you sleep upon the Aloe Dream Mate pillow. This squishable, allergen-free pillow delivers a wholesome, feather-like feel and lures you to a healthier, happier night's sleep. Constructed with a granulated latex core, the pillow promises to stay fresh and offers great temperature control thanks to NaturaWool™ lining, which wicks away moisture. Plus, the aloe-enriched cover extends nourishment to your face.
More