Web exclusive! This wool mattress topper from Natura World invokes pastoral dreams with healthy, all-natural ingredients upon your mattress.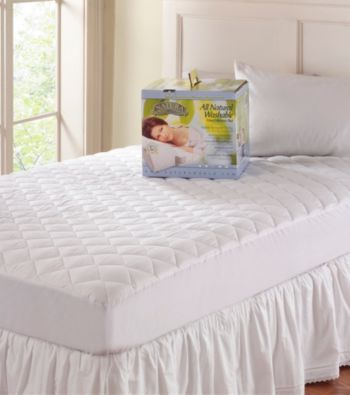 Natura World believes that using natural materials is the best solution for ourselves and our planet. By adopting sustainable, earth-friendly manufacturing practices and materials, Natural World is truly where nature meets nurture. It's not a trend — it's a way of life.
Pad your comfort zone with this washable wool mattress topper. Natural wool repels common allergens and and ensures a pristine breathing environment. Smart Wash Wool® wicks away moisture for dry, temperature-regulated sleep. Wool also gently buffers pressure points between you and your mattress so you can say "goodnight" to tossing and turning.
More