Web exclusive! The organic wool-filled fitted mattress pad from Natura World gratifies your hunger for better sleep quickly and easily.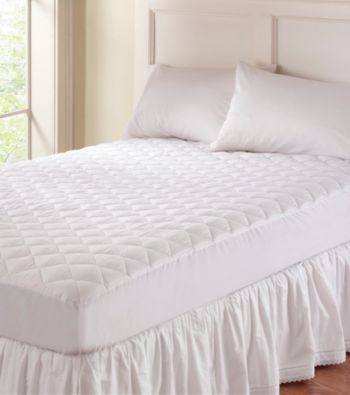 Natura World believes that using natural materials is the best solution for ourselves and our planet. By adopting sustainable, earth-friendly manufacturing practices and materials, Natural World is truly where nature meets nurture. It's not a trend — it's a way of life.
Treat yourself to healthful sleep with the organic wool-filled mattress pad. Placed between your mattress and sheets, this mattress pad's certified organic Natura Grow Wool® wicks away moisture for dry, temperature-regulated sleep and repels common allergens and bacteria. The wool also gently buffers pressure points between you and your mattress so you can ease stress and tension.
More