Web exclusive! The Dream Mate down-style pillow from Natura World offers delicious comfort with a savory dose of health that's perfect for comfy sleeping.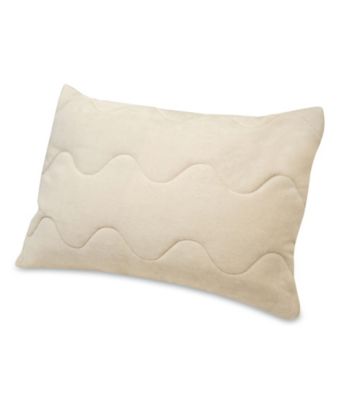 Original
:
$210.00 - $280.00
Natura World believes that using natural materials is the best solution for ourselves and our planet. By adopting sustainable, earth-friendly manufacturing practices and materials, Natural World is truly where nature meets nurture. It's not a trend — it's a way of life.
Tickle your cozy bone with the organic Dream Mate pillow. This squishable, allergen-free pillow delivers a wholesome, feather-like feel and lures you to a healthier, happier night's sleep. Constructed with a granulated latex core, the pillow promises to stay fresh and offers great temperature control thanks to organic Natura Grow Wool® lining, which wicks away moisture.
More