Simply elegant is the best description for the Chardonnay wine basket.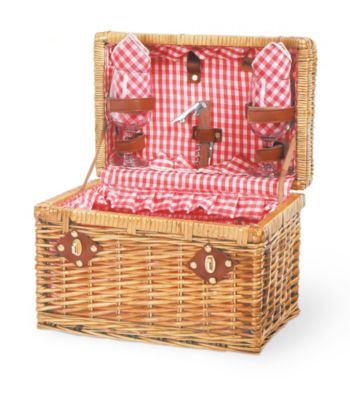 Buy a select frame, album or decor item, get one free!
Get more select frames, albums or decor items when you buy one at regular price!
The Chardonnay has wine service for two and is constructed of willow with premium leatherette accents and cotton lining in traditional red and white gingham. Its amenities include: 2 handblown wine glasses (8 oz.), 1 stainless steel waiter-style corkscrew with wooden handle, and 2 napkins (100% cotton, 14 x 14", red and white gingham). It's ideal for any gift-giving occasion!
More