HM Richards Benson Pine Microfiber Living Room Furniture Collection
Original
:
$1,000.00 - $1,550.00
Make your living room or den your favorite place at home with one or all three of these living room furniture components.
Other items in this collection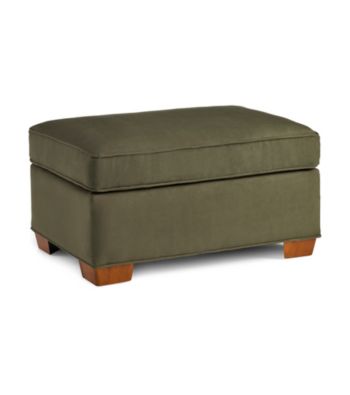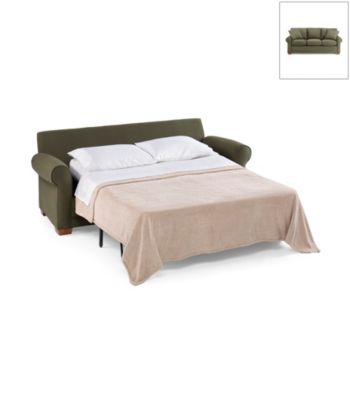 Enter ZIP code to confirm your address is located within our delivery area. If so, you may call with questions or to place an order. If your furniture order is placed online, we'll contact you to set up delivery.
Get cozy in your living room with this furniture collection. Choose from a chair, matching loveseat or a sofa.
Pine green microfiber fabric is chic and contemporary
Short block legs
Sofa: 33"H x 87"W x 38"D
Loveseat: 33"H x 66"W x 38"D
Chair: 33"H x 40"W x 38"D
Each piece sold separately
Construction:
Kiln-dried hardwood frames ensure strength without cracking or warping
9.5-gauge coil system with 6-gauge steel wire outer border
5-ply seat cushions have 1.8-density foam core wrapped in 3 ounces of DuPont Dacron® polyester on sides
Dacron polyester, used in commercial, home and apparel products, is strong and resists stretching
Back cushions & toss pillows have conjugated Dacron filling
Polyester cover
Manufacturer's 3-year warranty on springs, 1-year on fabric/foam and limited lifetime warranty on frame
Imported
Shipping Information
Please note: Shipping surcharges may apply.
As part of the ordering process, you will be asked to enter your ZIP code to verify we deliver in your area. When your ZIP code has been verified a toll-free number will be made available for you to place an order and set up delivery. Alternatively, if you complete an order online, a customer service representative will contact you within three business days to set up delivery, review shipping charges, and cover any payment plans that may apply to your order.
60 Day, No Hassle Furniture Return Policy:
Within 60 Days after delivery, if you are not satisfied with your in-stock furniture purchase we will exchange the merchandise limited to one reselection or we will pick up the merchandise for full credit less delivery and warranty fees.
All refunds and returns will be processed by our corporate furniture customer service locations. Purchases made by charge will be processed the next business day and those by cash or check will be issued mail check refunds in 10 business days.
If you have any additional questions, please enter your zip code on the product detail page and call the toll free number that is displayed. You will be connected to a customer service representative that specializes in furniture.>