Natuzzi Editions® Trento Brown Leather Living Room Furniture Collection
Original
:
$2,300.00 - $3,300.00
Sale:
$1,150.00 - $1,650.00
For unparalleled comfort at an exceptional value, choose this Natuzzi Editions leather furniture collection for your home.
of (50%) customers would recommend this product to a friend.
Other items in this collection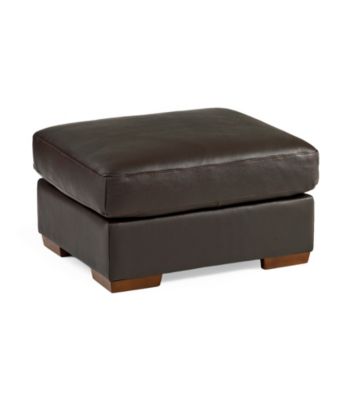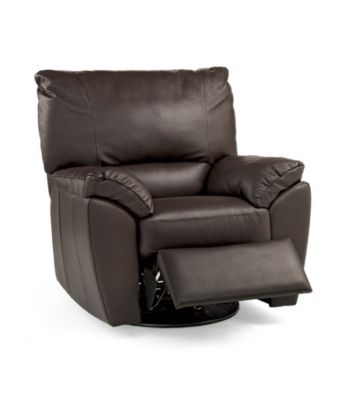 Enter ZIP code to confirm your address is located within our delivery area. If so, you may call with questions or to place an order. If your furniture order is placed online, we'll contact you to set up delivery.
Fashion meets comfort and extreme durability with furniture from Natuzzi Editions, the world's largest manufacturer of quality leather upholstery. Choose from a sofa, matching loveseat and chair for a luxurious new look in your modern or transitional living room.
Brown leather
Short blocky legs
Sofa: 38"H x 92"W x 40"D
Loveseat: 38"H x 69"W x 40"D
Chair: 38"H x 46"W x 40"D
Each piece sold separately

Construction:
Engineered UNI-Body frame with European solid woods in a basic box structure ensures superior strength and durability
Frame also uses engineered wood components that are stronger than many solid woods; molded plywood for greater strength and decorative details; Masonite wrapping over cover
Industrial strength web support system restores to its original shape 100% of the time & is up to six times better than spring systems
Seat cushions wrapped in Diminishing Density DuPont Dacron® polyester for greater support at the back where you need it most, less in front for better leg comfort
Manufacturer's 1-year warranty on labor, 2-year warranty on cushions, suspension and coverings, and 10-year limited warranty on frame
Imported
Shipping Information
Please note: Shipping surcharges may apply.
As part of the ordering process, you will be asked to enter your ZIP code to verify we deliver in your area. When your ZIP code has been verified a toll-free number will be made available for you to place an order and set up delivery. Alternatively, if you complete an order online, a customer service representative will contact you within three business days to set up delivery, review shipping charges, and cover any payment plans that may apply to your order.
60 Day, No Hassle Furniture Return Policy:
Within 60 Days after delivery, if you are not satisfied with your in-stock furniture purchase we will exchange the merchandise limited to one reselection or we will pick up the merchandise for full credit less delivery and warranty fees.
All refunds and returns will be processed by our corporate furniture customer service locations. Purchases made by charge will be processed the next business day and those by cash or check will be issued mail check refunds in 10 business days.
If you have any additional questions, please enter your zip code on the product detail page and call the toll free number that is displayed. You will be connected to a customer service representative that specializes in furniture.>