FREE SHIPPING with a $25 cosmetics purchase.
Use promo code BEAUTY25 for savings. Offer details
Estee Lauder Take It Away LongWear Makeup Remover Towelettes
Fast, effective and incredibly convenient. 45 towelettes. Limit 1 order per day.

of (100%) customers would recommend this product to a friend.
Other items in this collection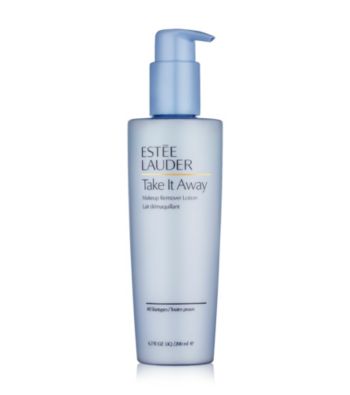 Portable, pre-moistened towelettes quickly remove makeup and freshen skin without water. Advanced cleansing emulsion hydrates, softens skin. Ophthalmologist tested.
When day is done: Do your skin a favor: Never go to bed with makeup on. Clean skin is healthy skin.
How to use Take It Away Towelettes: Sweep over entire face. Firmly reseal package.