Two-in-one automatic brow pencil and pearlized highlighter duo creates a contrast and definition that give eyes a virtual lift.
Limit 1 order per day.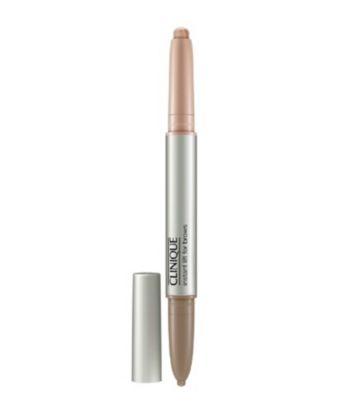 Purchase $40 In Clinique Products
Receive Your Free High Impact Black Mascara And Pink A Boo Buttershine Lips!
First, fill in and shape brows with long-wearing natural-looking pencil. Then optically "boost" brow arches with universal highlighter shade just below brow hairs.
How to use:
Fill in brows with brow pencil using short, hair-like strokes; for a natural look, start with a light touch and build colour to desired fullness and intensity
Apply brow highlighter along the brow bone, just under the arch of the brow and blending out toward temples
More