This European-made crystal wine decanter is our most requested because of its elegance, functionality, and affordability.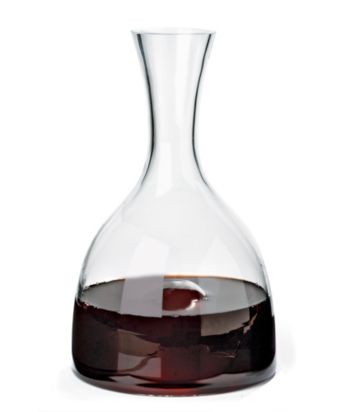 Buy a select fine china item, get one at half off the regular price!
Save on select fine china when you buy one at regular price!
See the difference the dome makes. The inner dome increases oxygenation and allows you to better evaluate the hue and color of your wine. The finger-hold punt in its base ensures perfect and controlled pouring every time. Gift Boxed. Size: 10-3/4"H, 48 oz.
More