A gentle exfoliating cream with microbeads. Mimosa extract offers soothing benefits, leaving skin softer and more comfortable. 1.7-oz.
Limit 1 order per day.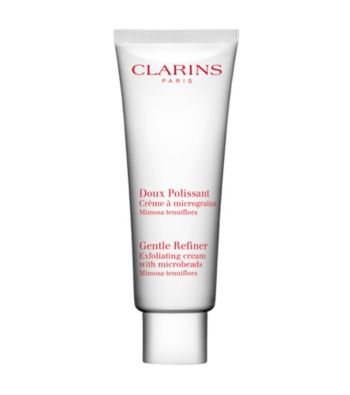 This refining cream eliminates dead cells with a combination of exfoliating and refining microbeads. The exfoliating beads lift impurities and tighten pores and smooth skin texture. Allergy tested.
More