Travel back in time with this elegantly styled Boston fern silk hanging basket.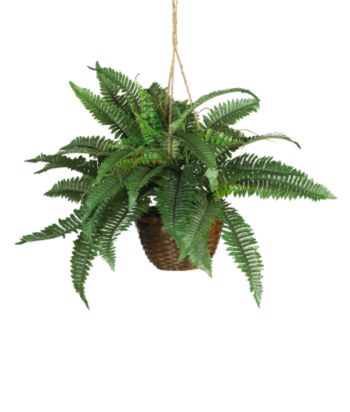 Buy a select frame, album or decor item, get one free!
Get more select frames, albums and decor when you buy one at regular price!
Reminiscent of Victorian days, this native of the tropics has been a favorite throughout the years. A perfect compliment to your front porch area, this leafy creation is covered from head to toe with lush natural looking fronds. The expertly crafted alternate leaf pattern adds further to its authentic appeal. Nestled snuggly in a wicker basket, this impressive plant will provide you with years of carefree pleasure.
More