Spruce up your home or office space with these vibrant colored geraniums.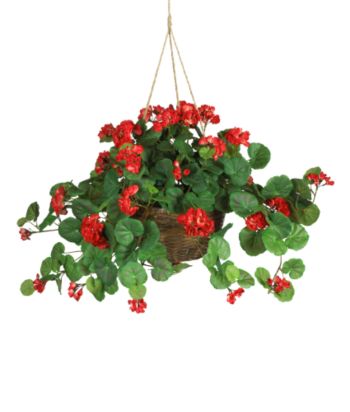 Buy a select frame, album or decor item, get one free!
Get more select frames, albums and decor when you buy one at regular price!
Bold yet delicately crafted petals rest peacefully among a bed of rich leaves, with both large and small blooms adorning this expertly designed masterpiece. Between the lush, soft petals and the authentic colored leaves, you'll find yourself reaching for the watering can. A tasteful wicker planter filled with artificial soil adds to the natural appeal of this gorgeous geranium silk hanging basket.
More