One of nature's most interesting plants, this lovingly crafted Nasturtium has it all – 261 leaves, 21 flowers, and 18 buds, all in a beautiful 10" hanging basket.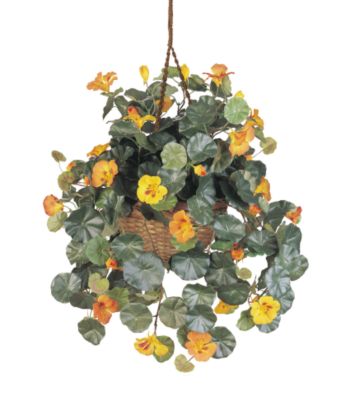 Buy a select frame, album or decor item, get one free!
Get more select frames, albums and decor when you buy one at regular price!
Made with finest materials, this incredible plant is forever captured in its most striking state, and will bring you pleasure for decades.
More