This beautifully designed Spathyfillum adds a touch of glamor and elegance to any space.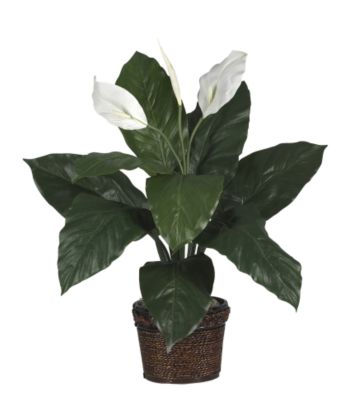 Buy a select frame, album or decor item, get one free!
Get more select frames, albums and decor when you buy one at regular price!
A trio of delicate flowers bursts forth from inside a setting of bold green leaves. The lush leaves fold gently downward to expose the thin wispy flower stems. Standing 26" tall, this lovely plant is housed in a lacquered wicker basket with decorative trim.
More