A light, fresh gel that tones the skin, boosts the look of vitality and firms facial contours. 1.7-oz.
Limit 1 order per day.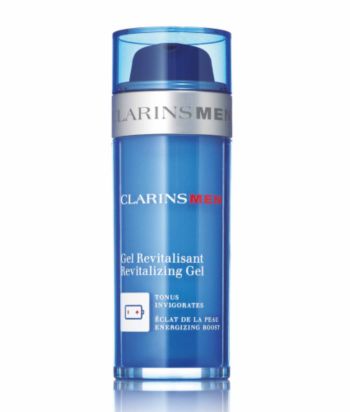 Revitalizing Gel is a unique treatment that diminishes the signs of fatigue or aging, helping the face to look more toned, smoother, younger and more vital. Dermatologist tested. Non-comedogenic.
Benefits:
Has a revitalizing effect on the face to make skin look fresher
Improves skin tone and facial contours
Easy to apply texture, non-greasy matte appearance on skin
Key ingredients:
Clarins exclusive Expertise 3P Complex protects skin from harmful effects of pollution
Pursulane Extract soothes and purifies skin
Bison Grass and Chinese Galanga Extracts energize skin
More