A daily moisturizer with visible effects. Limit 1 order per day.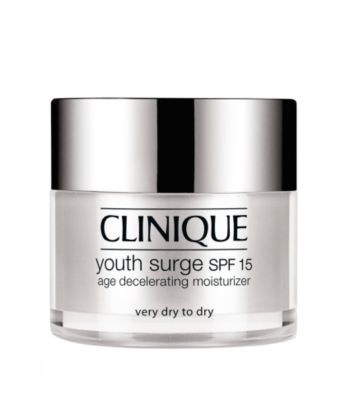 Purchase $40 In Clinique Products
Receive Your Free High Impact Black Mascara And Pink A Boo Buttershine Lips!
Lines and wrinkles seem to evaporate, replaced by plump, vibrant skin alive with collagen and elastin. Skin gains strength over environmental agers. Looks younger, longer.
More