Web exclusive! Let your phone lend a classic touch to your home when you display your Candlestick, a replica of telephone models dating back to the early 1900s.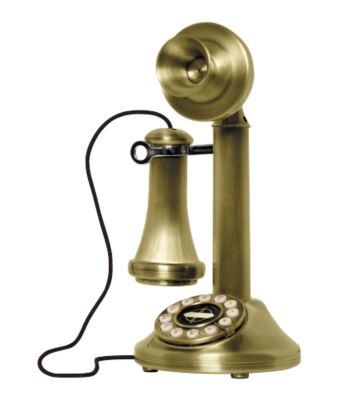 Original
:
$59.99 - $80.00
Sale: $59.99 - $69.99
Stay in touch with friends and family by giving them a call from your "upright" telephone. The unit's authentic styling displays how callers once had to hold the earpiece to their ear with one hand and at the same time hold the mouthpiece in the other hand. But don't let the rotary-look dial and cloth cord fool you; this phone doesn't totally leave modern conveniences behind: touch-tone buttons, redial feature, tone/pulse switch, ringer volume on/off switch and earpiece volume control.
Size: 11.5H x 6.5W x 5.5"D
Imported
More