Wilton Armetale is individually crafted of a food-safe and tarnish-proof alloy that holds cold as well as heat.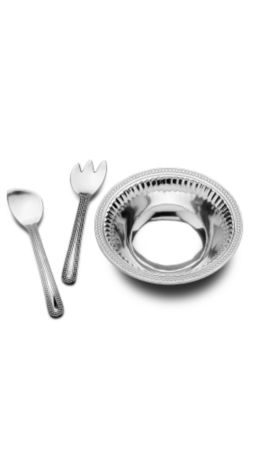 Buy a select fine china item, get one at half off the regular price!
Save on select fine china when you buy one at regular price!
The Flutes & Pearls collection by Wilton Armetale is defined by sculpted, fluted rims accented with raised beads or "pearls." This salad set makes a beautiful wedding gift or a wonderful addition to your serveware collection.
Individually cast and hand-finished serveware that can go from the oven to table to freezer
Extremely durable and will not crack, chip or dent under normal circumstances
Do not use in microwave or dishwasher
Size: 4H x 11.75"W
Imported
More