This KitchenAid attachment features both a strainer and a button-touch grinder. Designed for versatility, it can prepare delicious items such as freshly ground and seasoned meat and strained vegetable juices for stocks and sauces.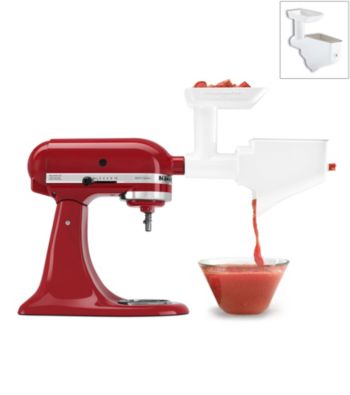 Both strainer and grinder attach to all KitchenAid stand mixers
Strainer attachment prepares fruit and vegetable sauces, chutneys and jams
Grinder attachment grinds meats, dried fruits, vegetables, cheese and bread crumbs
Grinder includes coarse and fine grinding plates
Use on soft or cooked foods
Strainer and grinder assemble easily without tools
Dishwasher safe
Model: FVSFGA
Made in the USA.
More