This patent-pending, clinically proven anti-aging foundation with Anogeissus floats effortlessly over skin.

Limit 1 order per day.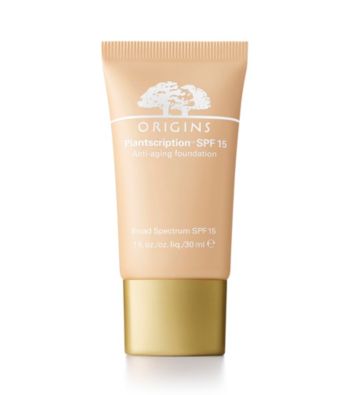 Purchase $45 In Origins Products
Receive Your Free Plantscription Power Eye Cream Sample!
Delivers instant age-and-pore-correcting perfection while it helps correct visible lines and wrinkles over time.

SPF helps prevent future aging signs. Color stays true for hours.
More