StriVectin-SD™ is a super-charged comprehensive skin repair cream for stretch marks, wrinkles and aging skin. 2.0-oz.

Limit 1 order per day.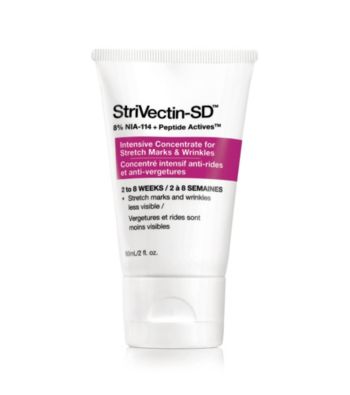 Purchase $89 Or More In StriVectin Products
Receive Your Free .35oz SD Advanced Intensive Concentrate Deluxe Sample!
This leading wrinkle and stretch mark fighter is now powered up with a new clinical formula for even greater results. More Science. Less Wrinkles.
More