Web exclusive! This colorful lamp is truly mesmerizing.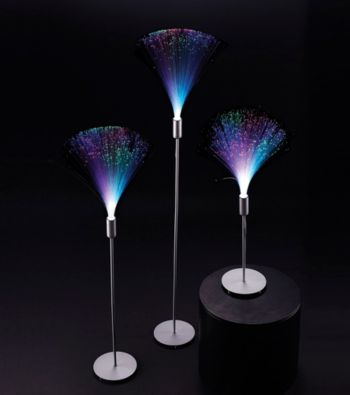 Buy a select frame, album or decor item, get one free!
Get more select frames, albums and decor when you buy one at regular price!
The Fiber Optic Spray is an inventive and colorful lamp that can be used to amaze friends and family as well as light up the room. This wondrously colorful lamp is truly mesmerizing. Hundreds of thin optic fibers fan out gracefully while multicolored phasing LEDs slowly illuminate each fiber for a hypnotic effect. The lamp is adjustable to three height levels by adding or removing sections of the silvery brushed metal pole. Total heights are: 25", 35" or 45".
More