This instant morning routine gives skin just about everything it needs for a quick start.
Limit 1 order per day.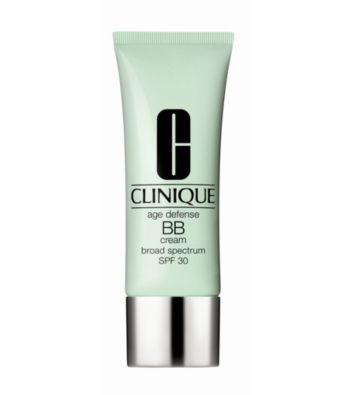 Purchase $40 In Clinique Products
Receive Your Free High Impact Black Mascara And Pink A Boo Buttershine Lips!
SPF protection, antioxidants for prevention, plus enough coverage to banish imperfections. The perfect primer, too.
Apply daily after 3-Step Skin Care.
Squeeze a small amount of BB Cream onto palm and warm it up with your fingers.
Apply sparingly, starting from the center of the face using semi-circular movements. Press gently to even out on skin.
Shade Selection:
Very fair complexions with pink undertones, use Shade 01.
Very fair to moderately fair complexions with golden undertones, use Shade 02.
Moderately fair to medium complexions with golden undertones, use Shade 03.
More