It is Lancôme's most technically-advanced nail polish. Limit 1 order per day.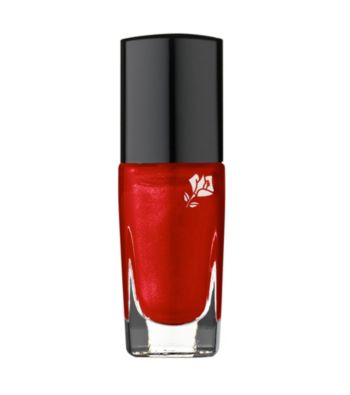 Purchase $35 in Lancome Products
CHOOSE Your Free 7pc. Gift In Your Cart!
Your fingertips and toes will love the boost of color and lasting shine that stays put for up to seven days. Its cutting edge, soft-sculpt brush embraces the shape of each nail for perfectly even coverage in one coat with no clumps.

Shiny and Shock Free
Shield Plasticizers keep nails flexible, shiny and more resistant to shock and abrasion. Chip-free for days!

Strong and Healthy
Methyl-Sulfonyl-Methane (MSM) is a naturally occurring substance known for its diverse health benefits, including support for healthy nails. It is known to boost the production of keratin, a tough protein from which finger and toe nails are made. MSM paired with Shield Plasticizers make nails much stronger and more flexible.
More