Web exclusive! Add chic towels to your bathroom with one or all of these Bradford cotton towels.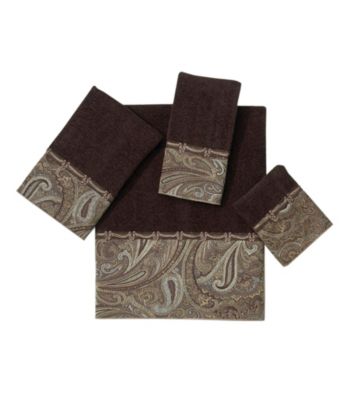 Original
:
$20.00 - $40.00
Sale: $11.99 - $23.99
Each Avanti Bradford towel is a sheared velour fabric in contemporary java brown. The beautifully woven paisley border adds a classic touch in updated hues of browns and blues. Woven gimp trim in brown and taupe completes each piece, ensuring your bath is totally pulled together.
Choose from a bath towel, hand towel, fingertip towel or washcloth
Cotton
Machine wash and dry; do not bleach
Imported; finished in the USA
More