Web exclusive! Having company over for the holidays or for a weekend? Don't let them sleep on the hard floor with thin blankets — treat them to this air mattress.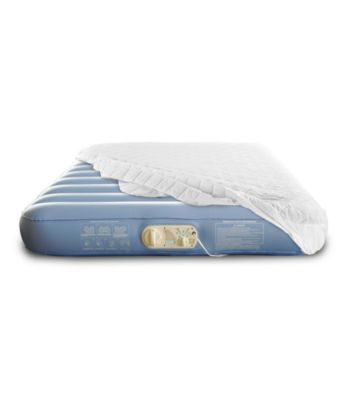 Original
:
$230.00 - $250.00
Sale: $149.99 - $169.99
Perfect for house guests or children's sleepovers alike, this inflatable mattress offers cushioned comfort. The AeroBed even comes with a cover.
Available in Twin, Full or Queen sizes
9" height when inflated
Built-in automatic electric pump offers powerful, fast, easy and convenient inflation in about 60 seconds
Pump never overfills the bed and turns off when the bed is full of air
Oversized Rapid Release Valve helps the mattress deflate quickly
Customize the bed's firmness for your comfort by twisting the dial or opening the air valve
Constructed of puncture-resistant, heavy-gauge, non-allergenic PVC vinyl for lasting durability
Reinforced construction keeps the air distributed evenly all night long
Rolls up and stores compactly in durable oversized bag
Bag also makes the bed easy to transport and store in your home
Imported
More