Web exclusive! Creep out your friends with this officially licensed Uncle Creepy mask. This frighteningly realistic mask comes with attached stringy hair for a truly spooky look.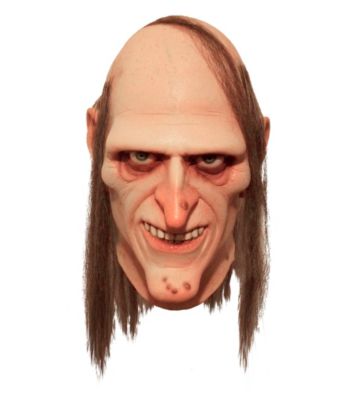 Buy a select frame, album or decor item, get one free!
Get more select frames, albums and decor when you buy one at regular price!
This product has been made with latex, which may cause allergic reactions.
Creepy warts, large nose and sunken in eyes are sure to fright and delight
Attached, stringy hair has a realistic look
Available in one standard adult size
Officially licensed Uncle Creepy mask
Latex
Imported
More